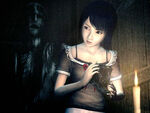 PLEASE DO NOT COPY and PASTE FROM ZERO Wiki
Note
:
Spoilers
are to be expected and may be unmarked.
This wiki covers disturbing and violent content and is intended for mature readers.
About
•
Manual of style
•
Rules and guidelines
•
Recent changes
•
Forum
WARNING: This site contains spoilers. Articles may or may not indicate spoilers.
Fatal Frame: Maiden of Black Water announced for switch and remastered for PC, PS4/5, Xbox One, Xbox Series X/S!!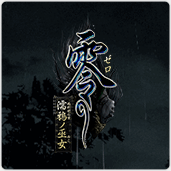 During E3 2021, a remastered version of Maiden of Black Water was revealed to be coming to Nintendo Switch during Nintendo's E3 Direct. On that same day, Koei Tecmo revealed a trailer that the remastered version of Maiden of Black Water will not only come to Nintendo Switch but will also come to PC via Steam, PS4, PS5, Xbox One, and Xbox Series X/S. This marks the first time that a Fatal Frame game will be playable on PC.
Ayako Haibara
is a hostile female spirit in
Fatal Frame IV: Mask of the Lunar Eclipse
. She was one of the many patients that suffered from
Luna Sedata Syndrome
.
She was being treated inside of Rougetsu Hall, a sanatorium built on Rougetsu Island specifically to attend to patients of Luna Sedata Syndrome. She is also one of the patients that knew the heroines of Fatal Frame IV during their stay in Rougetsu Hall. Ayako stood out from the other patients due to her homicidal tendencies, however, she eventually met her end when the disease could not be controlled and she finally bloomed.
To write a new article, just enter the title in the box below.
Not sure where to start?
Adding content
Talk and more...
Check out the community portal to see what the community is working on, to give feedback, ask for help or just to say hi.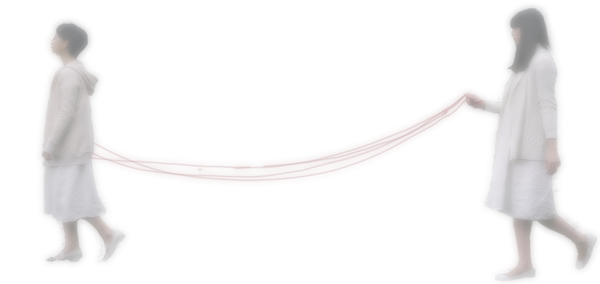 Please take some time to read our updated policies
Did you know? There is a real life Himuro Mansion. It's located in the North eastern part of Japan. Just like in Fatal Frame, gruesome rituals were performed there and paranormal activity occurred as well.