"Still... not... enough... Please forgive me."
This article is still incomplete. It is currently under development.
"One of the faces is warped."
This article is in need of more or better images.
| | | |
| --- | --- | --- |
| | This article is a stub, you can help Fatal Frame Wiki by expanding it. | |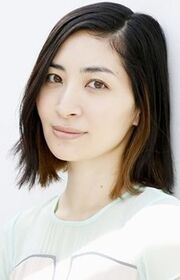 Maaya Sakamoto  (坂本 真綾 Sakamoto Maaya?, born March 31, 1980[1]) is a Japanese voice actress and singer.  She made her debut as a voice actress in 1992 as the voice of Chifuru in Little Twins, but is better known as voice of Hitomi Kanzaki.
Maaya Sakamoto is the voice actress ofRui Kagamiya from Fatal Frame: Maiden of Black Water.